WWAR Memorial Garden
WWAR at Lurie Park will have a Memorial Garden to honor all Veteran who have served and to recognize all KIA who came from the Pinellas Park area. In partnership with The D.U.S.T.O.F.F Foundation we will be creating a Memorial Plaza and laying Pavers in Honor of Veterans.
Plants and benches will surround the Gardens so the area becomes a place to reflect and remember the sacrifices made.
Memorial Paver
Have a memorial paver laid in the WWAR Park in honor of a Veteran or a loved one.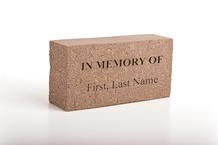 Join our "Coins for a cause "Campaign ​and for every bottle of coins we receive we will send you a unique paver purchase code. Use this code to place your order for your free paver.
You can also purchase a paver for $50. We will send you a purchase code once we receive payment.